Live Pet Jellyfish, Tanks, Food & Accessories
UK Jellyfish are the UK's top breeders and retailers of the healthiest pet jellyfish. We have everything you need to start keeping jellyfish. Live Jellyfish
Raised in the UK under quarantined conditions we breed and supply the healthiest pet jellyfish.
Jellyfish Tanks
Beautifully designed, high quality jellyfish tanks for sale in the UK.
Jellyfish Food
We sell a range of high quality jellyfish food to feed your live pet jellyfish.
Pay with Klarna for 0% finance over 3 months. Buy now, Pay later.
Check Out Our Featured Jellyfish Products
Jellyfish Aquariums, Jellyfish Tanks

Free Returns within 14 days

Based on the popular Medusa Desktop design the Medusa Mini Jellyfish Tank is the perfect introductory tank for jellyfish keepers. Hand built in the UK the Medusa Mini has a 20 litre capacity and is capable of containing 5 medium moon jellyfish.

£

195
Gift a Jellyfish
Send an eGift card to someone who's Jelly, choose any value and show them you care with Jellyfish!
Specialist Jellyfish Breeders & Retailers of Pet Jellyfish, Jellyfish Tanks, Food & Accessories
Welcome to UK Jellyfish – Specialist breeders and retailers of the healthiest Live Pet Jellyfish. As well as live jellyfish we also sell a range of stylish Jellyfish tanks, jellyfish food and everything else you need to look after your pet Jellyfish.
With our own UK breeding programme we supply hobbyists, aquariums, aquatic stores & many more with these fascinating creatures.
UK Jellyfish provide everything you need to keep live jellyfish successfully & with friendly customer service you can always contact us if you need help!
Watch UK Jellyfish on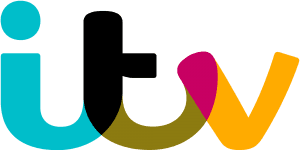 All Inclusive Jellyfish Tank Packages
Keep things simple with an all inclusive jellyfish aquarium package. Everything you need to get started including:
Jellyfish Aquarium
Live Jellyfish & Care Guide
Pre-mixed Saltwater
Water treatment chemicals
Jellyfish Food & more…
Sign Up For Added Benefits!
Sign up for competitions, discounts, helpful tips, new jellyfish products and the latest UK Jellyfish news!